Surrogacy in Russia
Affordable surrogacy option in Eastern Europe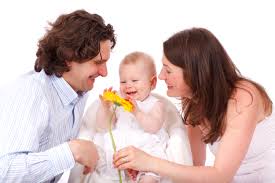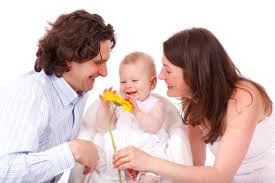 Russia is one of the few countries where commercial surrogacy is allowed legally. Gestational surrogacy laws in Russia are among the most favorable in the world.
According to Russian Gestational Surrogacy Law, the Birth Certificate issued in the name of Intended Parents directly and there is no need to conduct any kind of Court Hearing. As a rule, ZAGS (Department of Vital Records) issues a birth certificate for baby/babies, delivered as the result of gestational surrogacy arrangements, within 3 – 5 days after the birth.
We, along with, our local team of dedicated professionals is here to help Intended Parents who wish to pursue their ART services/surrogacy services in Russia.
Numerous couples already realized parenthood via our Russian surrogacy services.  We can do same for you!  We are happy to share reference from our previous Intended Parents if needed.
We have partnered with one of the most Elite IVF Clinic in Moscow.  Our IVF Clinic did exceptionally well over the years with outstanding success rate. Our local office is in Moscow and will be happy to meet you to get started your fertility journey with us.
 Our Advantage
We are one of most experienced surrogacy agency in Russia, specializing in family building through Assisted Reproduction Technologies.  We provide start-to- end support which includes but not limited to-
Medical assistance like IVF-ICSI coordination before arrival to Moscow.
Egg donor and surrogate mother recruitment and coordination.
Local support on arrival for IVF and at the time of baby pick up.
Providing visa assistance.
Airport picks up and coordinating all visits to the IVF Clinic in Moscow.
Guide and support for documentation for baby exit process.
Hotel booking support.
Guaranteed baby surrogacy programs available.
Although we are the first-hand source of information and support, we do not charge any fee to you. All payment directly goes to local partner clinic. Your cost of treatment will remain exactly same or even less as we often bargain a lower IVF fee for our Intended
 We are full Fertility Service provider in Russia
Our services include IVF-ICSI, Egg Donations, Embryo Donation, Gender Selection and Surrogacy Services for married couples and single parents.  This means unmarried couples and a single man and single women are also allowed to undergo gestational surrogacy in Russia.  Russian surrogacy laws are one of the favorable in the world, thus, making Russia one of most legal and safe destination for surrogacy seekers.
In nutshell
All Intended Parents are entitled to obtain fertility treatments with help of Assisted Reproduction Technologies or Third Party Reproductive assistance in Russia.
Sperm donation and egg donations are allowed but are anonymous.
Freezing of eggs/sperms/embryos is allowed.
Legal age limit for a female to obtain fertility treatment is 50 years.
Surrogacy agreement is allowed between the Intended Parents and surrogate mother.
Only 2 embryos can be implanted in a woman at the time of embryo transfer.
Fetus reduction is allowed.
Please feel free to contact us to know more about our low-cost surrogacy in Russia.  Your parenthood journey starts with a first single step and that is – Contact Us!