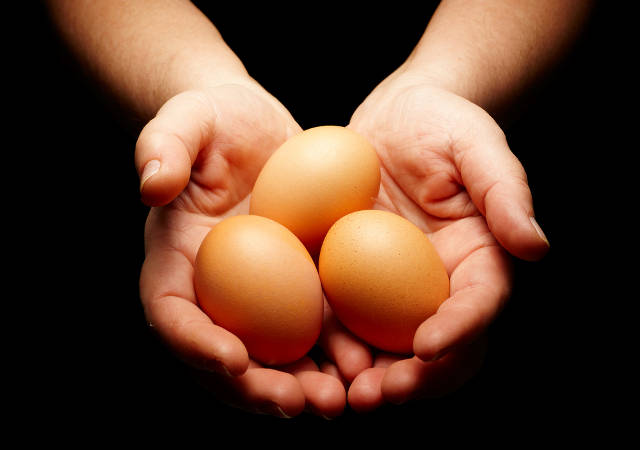 IVF with Egg Donation
IVF with Egg Donation has become an integral part of the IVF Process. It is suggested to those Intended Parents where the female partner is unable to provide her biological material for IVF cycle due to:
Age factors which make it difficult to conceive due to diminished fertility
Adverse medical conditions such as taking mental illness drugs or after a chemotherapy
To avoid genetic transmission of faulty genes to the baby.
The exact process remains the same as IVF ICSI, but instead of Intended Mother's ovum, a young and healthy lady ( known as egg donor) eggs or genetic material is used for fertilization.  The resulting embryos are placed in Intended Mother's uterus in the hope of pregnancy.
Some key factors about IVF with Egg Donations are:
As per specific requirement of couples, egg donor or sperm donor and sometimes both are used to facilitating the fertilization, this process is known as Donor IVF Cycle.
The egg donor IVF cost is higher as egg donation related fee like – Egg donor pay, Egg donor agency fee, legal draft for an egg donation fee, and sometimes traveling egg donor fee is needed.
Around 10% of infertility treatment consists of egg donor surrogacy services.
Egg donor surrogacy cases are more lengthy, complex with a high overall surrogacy cost.
Egg donor compensation is more in countries like the USA as compared to egg donor pay in third world countries.
It is worth to mention that few clinics do encourage shared donor IVF cycles as it keeps the overall cost low. This could be an ideal option for couples who have financial constraint and they agree beforehand in written that they willing to share the Oocytes with another couple.
One of the disadvantages of sharing donor IVF cycle is that couple end of having a fewer number of embryos and this mean no embryos for future transfer, if needed.
We work with leading Egg Donor Banks globally.   
We understand that choosing the ideal egg donor for IVF is not easy.  That is why we offer diversity and ethnicity with multiple egg donor agencies databases.
Some key feature of Egg Donation Services we offer:
IVF Conceptions offer a considerable diversity of egg donors to Intended parents.  We have egg donors of Asian, Oriental, Caucasian, African-American and Latin origin with experience and proven fertility.
The egg donor age limit is from 21 to 28 years.  This is to make sure to give the best possible IVF success rate to the intended parents.
You can choose an egg donor by seeing the pics, videos, face to face meeting with egg donors.  If needed, you can ask for a Skype meeting or also meet in person.
We are partnered with the most trusted and experienced egg donor agencies across the globe.  Through our long term relationship, we managed to get to affordable bargained pricing for our lovely intended parents.
We do offer a large database of traveling egg donors to would be parents.  Traveling egg donor are popular among the parents who wish gg donor travel to their country for egg pick up.
Egg donors in India are the most cost-effective with proven fertility.
In case you are looking IVF  with egg donation,  please feel free to write to us.