Surrogacy in India- has been a thing of past now!  
Surrogacy in India has been a popular option for international surrogacy, but not anymore!!
For all those Intended Parents thinking about an international surrogacy, surrogacy in India has been a golden option of past now. What you should know if you're considering a gestational surrogacy in India.
In this article we will cover:
Surrogacy in India- Only available to married Indian citizens.

Is Surrogacy Legal In India for foreigners?

Will Indian Surrogacy Ever Be Legal Again?

An affordable alternative for foreigners to replace surrogacy in India

Surrogacy cost in India for local parents

Conclusion for surrogacy in India
Surrogacy in India- Only available to married Indian citizens.
It's difficult to pinpoint precisely one reason why surrogacy in India has been banned for international intended parents. However, it's easy to identify a few reasons that can have played a role in this decision by legislators.
Like most of the international surrogacies in the lesser-developed nation, the protections available for intended parents and surrogates are less available — and have contributed to disastrous results. Even after carefully planned legal options, there were numerous reports of misuse.
When Indian surrogacy first became a flourishing industry, there were no specific regulations in place, and dangerous and unethical practices developed in response. Surrogacy India cost was low enough to attract many couples throughout the world.
The women who opted to become surrogates in India in this time were subjected to unfair treatment, lousy living conditions and underpaid surrogate compensation.
To keep up with demand from international meant parents, Indian surrogacy agencies economically ran "baby factories," in which Indian women were made to live till they gave birth to the intended parents' babies — with usually no assistance for the family they'd left behind while pregnant.
Additionally, Indian surrogate mother cost was a fraction of the expenses that meant parents paid the surrogacy agency — only $4,000 to $5,000 for compensation.
With agencies charging double that in total, surrogates have no choice expect being exploited in commercial surrogacy. Their poverty and lack of education is the main reason for it, and due to earning much-needed money they keep coming back to surrogacy.
They also didn't get the type of supportive services they needed for themselves and their loved ones during this emotional journey. On top of that lack of enough employment and poverty can be contributed to this.
Indian surrogacy has for ages been a popular destination for international intended parents. Indian Government has gone through a significant legislative reform to deliver regulation to the surrogacy process. A letter from the Indian Council of Medical Research (ICMR) dated October 2015, made it illegal for foreigners to pursue surrogacy in India.
Due to this, if you're an international parent considering surrogacy to have a baby, surrogacy in India likely won't even be the answer for you.
Is Surrogacy Legal In India for foreigners?
Surrogacy in India has been legally allowed since 2002. What had once been a favourite place to go for international intended parents, is no longer available since 2015. The Indian government passed regulations to stop the surrogacy process for foreigners.
Now, Indian surrogacy laws make it illegal for overseas intended parents to finish a surrogacy in India. The only individuals who can complete a commercial surrogacy in India today are intended parents who have been married, Indian citizens.
The ban on overseas designed parents in 2015 was only the start of legislation regulating surrogacy. A Bill regulating surrogacy in India was recently passed in Lok Sabha. To have a complete implementation of this bill, it needs to be clear with the Rajya Sabha. That means, the surrogacy bill 2016, has yet to be clear from the upper house and then signed by the president to be in full in force.
In December 2018, after almost two years of debate, Indian surrogacy laws was passed in Lok Sabha indicating:
Made commercial surrogacy prohibited
Only acknowledges altruistic surrogacy for needy, infertile Indian couples
Make it necessary for couples to be married for five years and have a doctor's certificate about unable to have a baby.
Restrains women to being surrogates only once, and only if they're a close family of the intended parents, are married and have a biological child
Bans single parents, gays and live-in couples from surrogacy
The Surrogacy (Regulation) Bill 2016, has yet to pass in Rajya Sabha. Once it is passed in Rajya Sabha, it will be almost impossible for Indian infertile couples to opt for commercial surrogacy. The only alternative left for them would be to look out for altruistic surrogacy within their families.
Will Indian Surrogacy Ever Be Legal Again?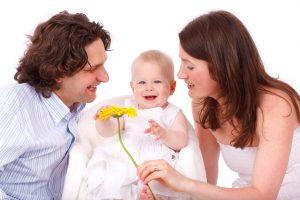 This question is common and most of the Indian origin couples, which are not Indian citizen anymore, ask this question.
My answer is – it's hard to know and expect in which direction Indian surrogacy laws will go from here.
But looking at the recent development, if any indication can be concluded, it is hard for international intended parents to do surrogacy in India.
That is why it is good to not wait for new surrogacy laws in India. But opt for what all legally safe and affordable option still available to them.
If you are looking out for surrogacy in India for international surrogacy, it is better to consider other location like " Surrogacy in Ukraine" and "Surrogacy in Georgia." These 2 Eastern European countries still offer legally secure and cheap surrogacy for international parents. Matter of fact they do offer guarantee baby surrogacy program as well.
Beside this US surrogacy is one of the most well-regulated and safe options, but the high cost of surrogacy in the USA makes it out of reach for many couples.
An affordable alternative for a foreigner to replace surrogacy in India
Fortunately, for married heterosexual couples, still legal and affordable surrogacy options are available even after banning surrogacy in India.
The new surrogacy destinations are quick to fill the vacuum created by the ban on Indian surrogacy market.
we are happy to share these options with the Intended Parents.
The cost of American surrogacy applications has been falling in the last few decades. Programs are available for as little as $90, 000 USD. Independent surrogacy programs can be found with complete support from an experienced consultant for as little as $75, 000 USD.
Even more important, success rates among U.S. IVF clinics are the best in the world. Birth certificates are automatically issued with the names of future parents, and kids born via surrogacy arrangements at the U.S.  are eligible to American citizenship. US fertility clinics are known as the best globally for the success rate. The medical technology is advance with years of experience and local surrogates are getting benefits from the world's most advanced health care system.
The most legally secure and safe destination abroad is a small European country- Ukraine. Ukraine has explicitly federal legislation behind surrogacy contracts for heterosexuals, married people. Kiev is a popular place to go for European couples, also has a very long history in facilitating international adoption.
Since 2009 the nation has been growing as a hub for overseas surrogacy. Fantastic IVF clinics can be found, and several offer innovative options, such as guaranteed baby programs, which will offer unlimited services before a healthy infant is born.
The typical range of IVF with egg donor and surrogacy cost in Ukraine is $42,000.  The guarantee baby program is available for $60,000.  However, to be eligible for surrogacy in Ukraine, you should have a recommendation letter from your local doctor, why you need a surrogate mother.
This is a tiny eastern European country where surrogacy and egg donation services are legally supported since 1997. The birth certificate has the name of commissioning parents.  No court order needed as intended parents are a legal parent right from the time of conception.
A good pool of egg donor and the healthy surrogate is available.  The cost of surrogacy in Georiga is less than 70% of US surrogacy cost and offer the same quality of medical and administrative services.  However, single parents are not allowed to do surrogacy in Georgia, as legally only married couples can sign the surrogacy agreement.
The cost of standard surrogacy program can be around $40,000 and for the grantee baby program with the Caucasian egg donor, you need to pay $60,000.
Since banning on surrogacy in Mexico for foreigner since 2016, times of secure and legal surrogacy within Mexico might have passed. However, a few creative options have emerged. Cross border applications use American surrogates with IVF  in Mexico Clinic.  This hybrid program may have reduced the overall fee. I would
A new Guarantee, option in Mexico has been offered where a prior court order is taken to upholding the conditions of the surrogacy contract before the surrogate is still pregnant.  This reduces the risk as the enforceable draft is made and it gives no chance to surrogate mother to change her mind.  I would recommend that only single parents or LGBT parents can opt for this option if needed.
Colombia is the newest entry for surrogacy.  It matches all the criteria to make it an ideal destination for surrogacy, meaning surrogacy cost is affordable and really it is more viable than other options.
Here the cost of surrogacy for guarantee baby program is near $64,000.  This Latin American country can be an answer for gay men or same-sex couples, who were looking for an affordable yet legally secure option for them.   
Surrogacy cost in India for local parents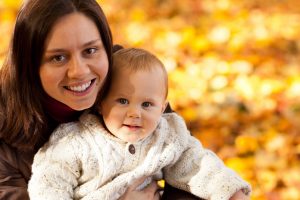 So, how much does surrogacy cost in India?  The typical IVF, egg donor and surrogacy cost in a reputed and trusted IVF Clinic will be around 12,000,00 INR to 15,000,00 INR.
The surrogacy agencies which offer the lower price, do have a long list of miscellaneous fees.  Surrogacy cost in India also depends on the city you wish to do IVF and surrogate process.  IN metro cities with big IVF Clinics, the charges are more as they are more experienced to handle such cases.  In tier 2 cities the surrogacy cost is a bit lower and in range of 10,00,00 INR to 12,000,00 INR.
Intended Parents are requested to go through the surrogacy price list and need to pay attention to what is included.
It is advised to opt for a surrogacy clinic which offers 3 embryos transfers package or have some sort of guarantee baby program.  This way you can keep the Surrogacy India cost low and have much-needed peace of mind.
 In India, we do provide start-to-end surrogacy services to local Intended Parents. Our service includes In-vitro fertilization, egg donations, and various surrogacy packages.
Our professional team unites qualified specialists with years of experience in reproductive medical services, an administrative facility, and legal sphere with a great desire for support and care!!
We are here to coordinate your program right from the beginning, until the very end, taking your baby home and beyond!!
In New Delhi, we work with IVF Clinics with best practices and success rate, and who have years of experience and successful outcomes.
Our IVF clinic has state-of-the-art facilities for In Vitro Fertilization and fully functional laboratory for diagnostic and therapeutic tests. We strive to provide the most ethical, affordable yet comprehensive services to our Intended Parents.
We are proud to offer the most comprehensive and all-inclusive surrogacy packages in our New Delhi fertility clinic, with almost all extra included and more.  Our Indian surrogacy offer below advantage:
High Success rate.
State of the Art Medical Facilities
Ethical and reputed practices.
Numerous Good proven egg donors are available.
A good number of a compassionate surrogate mother ready to help.
We listen to our Intended Parents and being flexible to their needs.
Competitive and transparent pricing.
Legal agreements and counselling have given throughout the process.
Complete range of fertility treatment with the best possible success rate.
Conclusion for surrogacy in India.
As of now, surrogacy in India is still an option for Indian couples.  The medical facility is fair enough with low-cost surrogacy option available.
Surrogate mother in India cost much less than western countries, thus making surrogacy cost in India is still much affordable.
No one really knows when commercial surrogacy is will be banned, but it is good to use this facility until the time it is available.
Are you ready to start the surrogacy process? Do you want to learn more about surrogacy in India?  Get in touch to have free consultations to get started!