Surrogacy in Ukraine 
Legally stable and low-cost surrogacy option in Europe.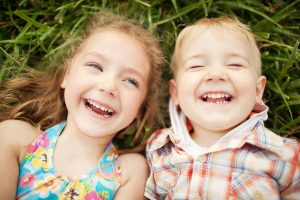 Ukraine is a popular destination for couples from all over the world because of its acceptance of surrogacy, egg donation, and embryo donation and other basic infertility treatments availability.
Surrogacy and all infertility treatments available in the Ukraine are regulated by the Family and Civil Codes and by the Law on Health Fundamentals of Ukraine. These rules are equally applied to Ukrainians and foreign nationals visiting the country as a medical tourism.
Orders 24 and 771 of the Health Ministry of Ukraine play an important role in the regulation of surrogacy in Ukraine. These orders stipulate the requirements that need to be fulfilled during the process of artificial insemination and embryo transfer. It is required to have a written informed consent between the surrogate and the Intended Parents. This agreement needs to be signed before a local notary before the embryo transfer.
The law of the Ukraine allows couples to be registered as parents of surrogate born child and to obtain a birth certificate with their names as parents; the biological origins do not have to be disclosed.
In fact, the couples who engage the surrogate are regarded in law, as the parents of the child from the moment it is conceived.  Surrogacy in Ukraine is a good option for married heterosexual couples.
In Ukraine, we offer a wide range of ART Services with our partner clinic.  The services include – IVF, IVF with egg donation, embryos donation, surrogacy and surrogacy with egg donation. You can choose your specific program and can be sure of complete assistance from the first contact till the time baby is home with you.
We exclusively work with most experienced and trusted clinics and surrogacy agency with many successful cases and references.  We offer most comprehensive, affordable and one stop solution to our Intended Parents for surrogacy in Ukraine.
Advantage of surrogacy in Ukraine
It is 100% legally viable option with both surrogate mother and Intended Parents right protected. Commercial surrogacy is allowed since 2002.
Surrogacy law in Ukraine are most favorable and IPs are considered legal parent right from conceive.
Availability of young and healthy and proven egg donors.
The abundance of healthy surrogate mothers, with almost no waiting list.
Advanced medical technology with most of IVF clinics success rate as high as US IVF clinics.
Name of commission parents comes in the baby birth certificate and no surrogacy is mentioned.
Low-cost surrogacy option and guaranteed surrogacy option available.
Shipment of embryos from any part of the world is possible.
Embryos donation allowed.
Eligibility criteria for surrogacy in Ukraine
Only straight married IPs with valid marriage certificate can opt for a surrogate
A medical letter explaining the need for a surrogate mother is required.
Please contact our case manager in case you would like to have further information about our Ukraine surrogacy program.