Surrogacy in the United States.  Low- cost surrogacy in the most trusted destination!
We welcome all Intended Parents!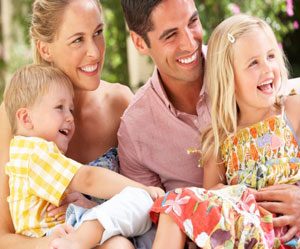 IVF Conception is happy to announce low-cost surrogacy services in the United States with cost almost half of most US surrogacy agencies.
Surrogacy began in the US more than 30 years ago and has since attracted several people – straight, gay, married, or single from across the globe. With surrogacy being frowned upon by many countries like Germany, France, the UK, Ireland, Italy, Portugal, Spain, Switzerland, Sweden, and much more, couples wishful of expanding their families rush to the USA. European countries have strict prohibition policies on surrogacy and hence, countless couples from Europe and China turn to the USA for the same.
Millions of families expand each year with the help of surrogacy services in the US, and we are proud to be one of them. Couples who are biologically limited to procreate find the gift of a child through this process.
Same-sex couples who are restricted in their options for surrogacy in their neighbouring countries choose to travel to the US to get quality services. With cutting-edge technological advancements and legal infrastructure, we offer myriad options to wishful parents across the globe.
 The USA Surrogacy option is for All.
USA Surrogacy offers incredible options to all prospective parents. With open acceptance for all communities, we welcome every wishful parent irrespective of their race, sexual and marital status.
Generally, surrogacy program in the USA require lots of formalities and tons of money. Prospective Intended Parents, need to do lots of work to initiate surrogacy arrangement.  Finding fertility clinics who accept surrogacy cases for LGBT couples, an experienced reproductive attorney, an egg donor agency and finally their own surrogate mother are just a few of them.
Many surrogacy agencies and independent agents are available, but they ask for thousands of dollars upfront even before the start of the program.
Due to all these complications, the surrogacy in the US has become expensive and unavailable to most couples.
Why Surrogacy in the United States?
Surrogacy in the United States is one of the most desired options due to favourable surrogacy laws in many States.
The success rate of IVF clinic is higher.
The rights of all parties-Intended Parents and surrogate are well protected.
Baby born to US surrogate mother gain US citizenship by birth and eligible for US passport and other benefits.
Name of Commissioning Parents comes in the baby birth certificate.
Gay Men or same-sex surrogacy is allowed. Names of both parents come in the baby birth certificate.
How can we help you to facilitate a smooth yet cost-effective surrogacy in the USA?
We have spent a considerable time to develop a simple yet affordable surrogacy program with our local surrogate agency.
We are so happy to recommend our unique, all-inclusive, surrogacy package with the guaranteed successful outcome. We have tried to include almost all related fee in term of legal contracts, escrow account management, medical procedure, egg donation and surrogacy fee, antenatal care, and baby delivery in one package. It is simple to understand with easy payout options.
The full-service surrogacy program is managed by our local partner based in LA, California. Our local team personally take care of surrogate recruitment process, medical evaluation of surrogate mother, phycological counselling of surrogate mother so that you can have a hassle-free parenthood experience.
Surrogate Mother cost in the United States.
Doing surrogacy in the USA has almost all advantage expect cost factor.
We have exclusively managed a cost-effective, single IVF or multiple IVF surrogacy packages to give the competitive edge to our Intended Parents. It includes IVF fee (2 round of IVF), egg donor fee, American surrogate, legal cost, pregnancy care fee and normal delivery fee.
That is why, our unique "US-Mexican Hybrid" Program which specifically targets the couples who wish to have the low cost for the surrogate mother in the USA.
How does our unique cross-border hybrid program work?
In our cross-border program, medical procedures including IVF-ICSI with/without Egg Donor has performed at our partner Mexico clinic in Cancun.
Once embryos are created, a healthy US surrogate mother with prepared endometrium lining travels to Mexican clinic for embryos transfer. After embryos transfer, surrogate mother completes prenatal care in the United States under the care of our excellent U.S. obstetrician. Surrogate baby delivery is done in one of leading US Maternity Clinic.
Under US surrogacy law, baby birth certificates are automatically issued with the name of the Intended Father and Intended Mother. The child born via surrogacy agreements in the United States is entitled to American citizenship.
Because of reduced IVF fee and negotiating pricing with all related parties, we have concluded a surrogacy in US package with as low as $69,000.
Our Low-Cost Surrogacy Package in the United States.
All-inclusive Surrogacy Program.
The Stork package is unique as it is nearly all-inclusive and you are almost guaranteed that your surrogate will get pregnant. The package includes:
A surrogate from the US
All legal fees and contracts
Escrow
Egg donor (including donor prep and egg retrieval)
A success-based IVF package- with one more additional IVF, if needed.
Prenatal care & delivery in the United States.
One Embryos at a time Program.
The One Embryo At a Time package is sometimes all that it takes to achieve pregnancy. Like our Stork Package, this package includes:
A surrogate from the US
All legal fees and contracts
Escrow
Egg donor (including donor prep and egg retrieval)
IVF cycle
Prenatal care & delivery in the United States
Legal support after baby delivery
Have Embryos Program-  If you have existing embryos available.
If you already have embryos at an IVF Clinic in the United States or overseas, we will be happy to offer you US Surrogate Mother. We can facilitate the shipment of embryos to our partner clinics in Los Angeles/Mexico, where we will have a surrogate patiently waiting for your embryo transfer. Please contact us for more information and to discuss the shipment logistics.
LGBT/Gay Men Surrogacy in the United States, it is legal?
Gay Surrogacy in the USA.
It is true that same-sex couples have to struggle at multiple levels in the society. Adoption and surrogacy are two such big challenges for these couples. IVF Conceptions understands and accepts the LGBT community and offers them the gift of parenthood through surrogacy that might otherwise be illegal in their own state.
Because US laws on surrogacy are based on the surrogate mother's statehood and the state in which the child is born, as long as the child is born in a surrogate friendly state, the intended parents get full legal custody. This is a prime reason that gay couples from Europe choose to travel to the USA for surrogacy procedures.
We offer surrogacy services in the state of California, which is lawfully most favourable surrogacy destination for LGBT/Gay men surrogacy seeker, worldwide.
As per California State surrogacy law, surrogacy is equally allowed for singles, same-sex couples, married couples, as for hetero couples. What matters is that the Commissioning Parents should make sure that they are represented by a skilled and reproductive experienced attorney. It is important to make sure that all the details pertaining to surrogacy arrangement are documented well. This will protect the rights of IP and Surrogate Mother equally.
Legal policies on surrogacy in the US.
The USA accepts and celebrates commercial and altruistic surrogacy with profound legal laws that benefit both intended parents as well as the surrogate mothers. While many states in America are still against commercial surrogacy, the states that are relatively surrogacy friendly allow gestational surrogacy for heterosexual and married couples.
Some of the states that accept surrogacy with arms wide open and support LGBT parents as well as heterosexual partners in California.
Surrogacy friendly states in the US ensure straightforward measures to provide the prospective parents with the honour of being the child's legal parents. The names of the intended parents are put on the birth certificate of the child. Surrogacy friendly states in the US accept parents regardless of sexual orientation and marital status. They establish the parent's legal parentage prior to the birth of the child and also eliminate adoption proceedings.
Expert from the law-
The judgment or order [regarding the legal parents of a child] shall establish the parent-child relationship of the intended parent(s) identified in the surrogacy agreement. It shall also establish that the surrogate, her spouse, or partner is not a parent of, and has no parental rights or duties with respect to, the child or children.
California rules are accepting Surrogacy agreements. While the state has no statute openly addressing Surrogacy, California's courts have used the stated Uniform Parentage Act to interpret several cases concerning Surrogacy agreements. These agreements include lesbian, gay, bisexual and transgender (LGBT) individuals and couples.
If you have a valid surrogacy agreement with the name of Intended Parents, as the parent of surrogacy child, you will be the legal parent of the child, even if you are not genetically related to the child.
That means you are still legal parent of the child, even if you use an egg donor or sperm donor or both if your name is present in surrogacy agreement as an Intended parent of the baby.
If you wish to know more about our US surrogacy Services, please feel free to contact us.