Surrogacy in the Republic of Georgia
Low-cost and legally safe surrogacy option in Eastern Europe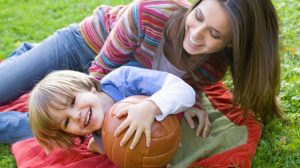 The republic of Georgia has been a favorable destination for Egg Donor and surrogacy services.  Commercial surrogacy is legal in Georgia since 1997.
Article 143, b of the Law of Georgia on Healthcare explicitly allows surrogacy "when a woman does not have a uterus, by transferring the embryo obtained as a result of fertilization to the uterus of another woman."
According to Georgian legislation, commissioning parents have a parental right over the surrogacy child and their names will be mentioned in the baby birth certificate.  No surrogacy mentioned, even if commissioning parents use an egg donor or a sperm donor.
Commissioning parents to need to provide a signed surrogacy agreement between them and the surrogate mother, a certificate of embryo transfer into the uterus of the surrogate mother issued by the IVF clinic and a certificate of childbirth issued by the hospital to initiate the process of baby exit.
To be eligible for surrogacy program, the commissioning parents should be married heterosexual couples.
We are partnered with one of the most leading fertility clinic and surrogacy agency in Tbilisi with years of experience in successfully handling delicate surrogacy cases.  When it comes to choosing a surrogacy agency, we make sure to have years of association with many successful cases with a cross-reference.  We consistently choose a disciplined team of professionals who understand the sensitivity and dedication for such services.
We have negotiated an affordable and cost-effective surrogacy in Georgia to make parenthood available to most IPs.
Advantage of surrogacy in the Republic of Georgia
Commercial surrogacy is allowed since 1997, thus, the right of IPs are well protected.
Good pool of healthy and prove egg donors of all origin.
Low-cost surrogacy options are available.
Consent of the surrogate mother is not required for registration of the birth certificate.
Plenty of young and healthy surrogate available with no waiting list.
Name of Commission parent comes in the baby birth certificate, no surrogacy mentioned.
Georgian law is clear that the gestational carrier has no parental rights over the child and she has no ability to keep the child.
Please contact our Case manager for further information about our low-cost Georgia surrogacy option.