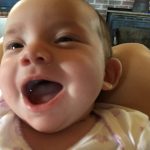 On April 18th, my wife Laura and I were fortunate enough to have a daughter born via surrogacy in India. From what we are told, she will be one of the last if the ban on commercial surrogacy for foreigners put in place last year is not reversed.
Throughout our journey, which involved three trips from the U.S. to New Delhi and three failed cycles before we received the long awaited news of a positive pregnancy, we were aided by the woman we had chosen at the very beginning to help guide us, Neelam Chhagani of IVF Conceptions.
At every step Neelam provided timely, accurate and compassionate assistance with the highest standards of professionalism. From the beginning, financial issues were clearly spelled out and rigorously adhered to, leading to a high level of trust even when the first three rounds of IVF failed to deliver a viable embryo.
Perhaps just as importantly, through the course of literally hundreds of emails, it was clear that Neelam was also very much concerned with the health, well-being and happiness of the surrogates who were selected for each attempt. For a procedure, which is controversial to some, Neelam compassion for all concerned put our mind, and our spirits, at ease.
In addition to the above, she also did an excellent job of handling the sometimes-daunting logistics involved, from making hotel suggestions and ensuring airport pickup, to arranging hour by hour demands of clinic and attorney visits.
In summary, we cannot recommend IVF Conceptions services highly enough, and would be happy to answer any questions in person, whether by email, phone or skype.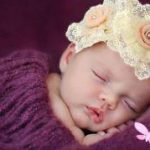 Hoping to have wonder babies, we initiated the process with Neelam at IVF Conceptions. Her warm concerns and dedicated helps drive this process moving through frustrated change of surrogacy policy in India. Finally, the surrogacy was smoothly transferred to Russia and now, we saw our baby growing already. We greatly thank Neelam, who sincerely helped us to achieve our baby dream. There is no doubt that both IVF conceptions and IVF Sunrise provided excellent surrogacy service with transparent fund transactions.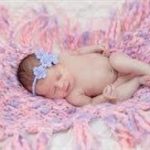 As surrogacy in India is getting banned for foreigner we are continuously working to have best possible and affordable surrogacy services to our forthcoming Intended Parents. We are aligning our past Intended Parents with legally feasible options making sure they get world class services with best great success rate. With this we are glad to inform that our US couples are successful with their first egg donor surrogacy attempt. They have done PGD to choose healthy embryos and have successful outcome with first frozen embryos transfer. Surrogate is doing great and happy to assist these so wonderful couples.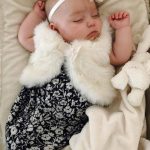 As surrogacy is getting banned in most of countries, we are proud to assisting our Intended IPs with legally available options. As we know cross-border surrogacy program are legally complicated, financially draining and exhaustively time consuming, that is why lots of diligent care is required from all parties- surrogacy consultant, local team of coordinator, Medical team, egg donor and surrogate and finally legal support. With more than 6 months of diligent follow up and coordination, we are glad H S from Sweden is successful with his first surrogacy with egg donor attempt. His surrogate is carrying single baby with strong heart beats! Sometime persistent and patience do pay! Hope and prayer for his surrogate mother for event-less and healthy coming months!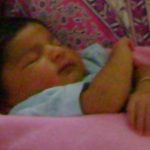 Baby exit process for UK couples is always time consuming process and it takes a lot of documentations and diligent participation from all parties to have a successful exit process. A big thanks to all involved personals – from India side and from UK side as well. We are so happy that today our lovely couples would be leaving with their adorable chubby baby girl. It has been almost 6 months and during this phase we have bonded like a family and last meeting with them was bit emotional with mutual admiration and appreciation for each other. This is how an ideal parenthood journey should be and for sure we will be friends for years!!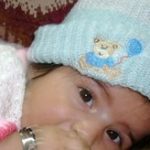 We are so glad to inform about arrival of twins for our single Intended Parent.. This was his first attempt with Asian egg donor and he was successful in first round of embryos transfer with twins. The pregnancy term was eventless and during routine visit on 34 weeks- doctor decided to CS as surrogate was 4 cm dilated. Babies are so cute and adorable and surrogate- doing well. It goes without saying J L is very delighted and busy dad!!!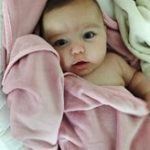 We are so happy and announce birth of little baby girl S to our Sweden couples. They have been lucky to have baby on first attempt with donor eggs.
Almost a year ago, you helped us to start our parenthood journey. Today we brought Home a healthy little daughter we named S.
Thank you so much for everything and all help you gave us, and for making everything possible to begin with.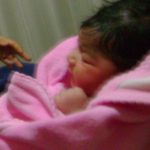 First, let me say that we would gladly recommend Neelam as an agent for surrogacy.
We are a UK based couple and have been trying to conceive for some six years. After considering several avenues we decided to go down the surrogacy route.
We researched surrogacy extensively including in the UK, the US, and internationally otherwise. Through our investigations and we came across Neelam, who actually took the initiative to contact us through a website.
After doing certain research on the Neelam and her outfit, we decide to contact her. She was extremely professional and very reassuring. So we took the plunge with Neelam.
We are now some seven months into the pregnancy. We have to say that Neelam has been incredibly professional, helpful, and has gone out of her way in ensuring the process goes smoothly.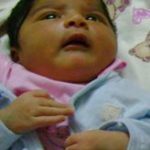 I hope you are well. Thank you so much for the regular updates naturally we are delighted with how things are progressing. I still think about our time in India and it was lovely spending time with you and getting to know you better too. Take care.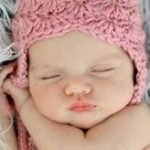 Thank you so much for everything. You are a really nice and caring person and make everything so easy for me I really appreciate all you do!!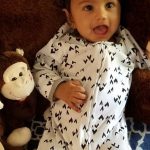 We were VERY happy with the services we received from IVF conceptions and have already recommended to others.  Being international patients, we had many questions and concerns before coming to India.  We had 24/7 service via email and text and they accommodated our every need even post service. Thank you for making our wishes come true!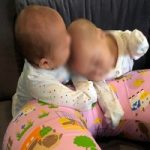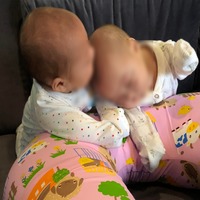 Working with IVFconceptions is like a dream come true. Neelam, Kay and their team make my dream come true as a single dad. I have beautiful twins with me going back home very soon. They are professional, friendly, supportive and considerate. They offer options and never rush us to make a decision. They answer all my questions with details at the earliest moment. I highly recommend their service! From a happy dad!