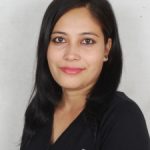 Neelam Chhagani is the director and founder of IVF Conceptions, an Indian based Fertility Medical Tourism consultancy specializing ART services including egg donation and surrogacy services, globally.
Since 2010, Neelam is playing an instrumental role in making families possible for all. As we say, "Build your family with love." That is what she believes in helping the Intended prospective parents with love and compassion. It takes years of experience, dedications and desire to organize a cross border fertility treatments like IVF with Egg Donations and surrogacy services.
She has acquired the necessary experience and valuable knowledge in the field of reproductive technologies, which she is readily available to share with Intended Parents.
Over the years, Neelam has become a trusted authority in this field. She has supported and assisted numerous Intended Parents from more than 25 countries to build a family for them. Her guide and support are indispensable to Intended Parents who are looking for international surrogacy services.
Neelam has gained significant expertise and in-depth knowledge in cross-border surrogacy services in destinations like India, Nepal, Mexico, Colombia, Georgia, Ukraine, USA and Thailand, and Laos.
Before starting IVF Conceptions, Neelam has almost four years of experience working as heading an International Surrogacy Network.
Once you send your inquiry, she will be your primary contact. She will be personally assisting you in choosing the best fertility treatments or surrogacy services depending upon your specific requirements.
You can discuss in detail about the process, price breakdown, legal hindrance, and medical procedure to make the informed decisions.
Neelam brings her remarkable organizational and personal experience to IVF Conceptions and leads each case with exceptional commitment and personal care.
In short, she is extremely passionate about people dealing with infertility and always available with all her dedication and experience. Get in touch to learn more.