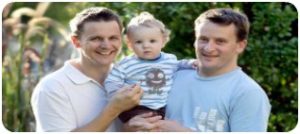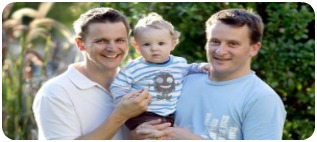 Gay Surrogacy
Surrogacy is an arrangement between a woman to carry and deliver the baby for another individual or couples who are unable to conceive. Surrogacy is turning out to be one of the most sought-after and preferred ways of achieving parenthood for LGBT community.
The good news is scientific research has been generally consistent in showing that gay and lesbian parents are as fit and capable as heterosexual parents and their children are as psychologically healthy and well-adjusted as children reared by heterosexual parents.
It goes without saying that surrogacy option for gay men is limited as compare to heterosexual couples. Still, there are many countries which do not recognize and legalize same-sex partners, thus restrictive to them in providing infertility treatment.
For gay surrogacy program, it is important to choose an egg donor who will be half genetically linked with the baby. A gestational carrier is needed to bring the baby to full term and deliver. Every year more and more single dads, from all over the world are successful in having babies by this mean and enjoying parenthood!
The road to surrogacy is not easy and lots of research and planning is required before entering to this huge emotional and financial enterprise. Also, especially for single male parents, the journey of parenthood can be more challenging. Not all courtiers, who recognize and legalize surrogacy, accept single parents and as compare to heterosexual couples, Single Parents options are limited in term of available countries which support single parent surrogacy.
One of the most recent and widely practiced means of parenthood for a single father or gay couple is surrogacy or surrogacy with egg donation.
Currently, low-cost gay surrogacy options are available as surrogacy in Laos and surrogacy in the USA.
The surrogacy process for gay couples usually begins with a visit to a surrogacy center that caters to gay couples. A meeting is set up with the concerned doctors and medical personnel to discuss important details like the procedures, surrogates, timeline, treatment costs and policies.
A gay couple can decide who wants to provide the sperm for the surrogacy process. The couple can also choose the surrogate who can either be a person known to either of the partners or is someone hired by the clinic. In some cases, the couple can divide the eggs from the surrogate and half fertilize them (by each partner). An embryo from one of Intended Father will then be implanted into the surrogate.