Surrogacy is an arrangement between a woman to carry and deliver baby for another individual or couple who are unable to conceive due to-
Missing or abnormal uterus:
Had multiple failed in vitro fertilizations;
Had multiple pregnancy losses or due to unexplained medical condition;
Gay men seeking parenthood;
Severe medical condition in female partner which can have fatal consequence;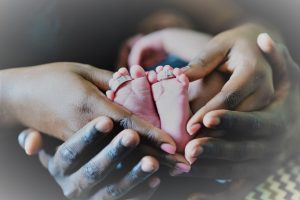 Surrogacy is a most complex form of infertility treatment due to medico-legal issues and great financial stake.
Surrogacy in Kenya is relatively new surrogacy option which has come into existence due to ban in most of the Asian countries.  Fertility treatment in the form of IVF is widely practiced a and accepted in Kenya, however, surrogacy still remains a new domain.  Kenya is offering surrogacy services to many African couples in the past and now opening its doors to foreigners as well.  It goes without saying that for foreigner surrogacy in Kenya is relatively new and still unexplored option.
Surrogacy Law in Kenya
Kenya has no surrogacy law in regard to gestational surrogacy.  There is a pending regulation In- Vitro Fertilization act of 2014.  This bill makes it possible for heterosexual couples to hire a surrogate mother in Kenyan IVF Clinic.  Kenya's capital Nairobi has many good IVF clinics which are offering surrogacy services successfully to African couples.  Most of theses clinic are run by successful IVF practitioner from India.
According to the Bill, the surrogate mother should be at least 25 years old and can artificially inseminate with embryos of another couple. The Intended Parents should be a heterosexual couple or single in stable relationship.
A child born via surrogacy in Kenya will have citizenship of the Intended Parents according to their citizenship law.  Once the baby is born baby birth certificate has the name of birth mother and biological father.  Once the surrogate mother reliques her right over baby, the biological father can take the baby home.
Both Single and Heterosexual couples are allowed to pursue surrogacy in Kenya.
Selecting Surrogate Mother in Kenya
Before enrolling a surrogate mother in a program there are few criteria which she needs to fulfill.
She must be in right age group of – 22 years to 35 years.
She should have at least one child of her own with no known complications during or before delivery of her own baby.
No habits of smoking or alcohol.
She should be physically and mentally fit and understand the process and her responsibility toward the program.
Clear all medical/psychological screening and should not have any sexually transmitted diseases
No history of miscarriage or abortions.
If married, husband consent needed in written.
Ready to stay in the surrogate house for full pregnancy term for better monitoring and success rate.
She should be motivated by not only finance but desire to assist a family to have a child.
Egg Donor Surrogacy in Kenya IVF Clinic
It is possible to hire an egg donor for your surrogacy program.  In case you wish to use known egg donor, you can bring your egg donor as well.  The shipment of embryos and sperms is also possible.
If you want to know more about Kenya surrogacy services or your specific case, please feel free to contact us.