Guaranteed Baby Pregnancy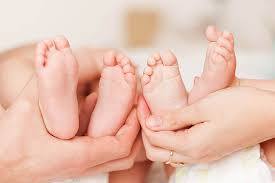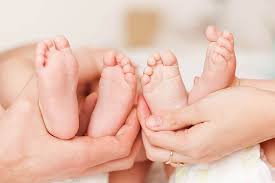 Probably the most difficult situation of being infertile is having to deal with the uncertainty of an IVF or reproductive cycle!
While life is often uncertain, and medicine can never offer exact precision, this uncertainty means the process is extremely stressful for many couples.
As it is there is no health-related risk while undergoing IVF treatment in reputed IVF Clinic. The major risk is financial and emotional. Many intended parents would be willing to accept the monetary risk, if they could reduce the emotional downside – if they could be assured that they will get a baby after investing all the time, money and energy reproductive treatment demands.
Unfortunately, it is not possible to promise a successful IVF cycle on the first attempt, but we can guarantee high-quality medical facility, absolute dedication, and patient guidance during the fertility journey. Thus, expectations are always met and there are no unexpected surprises during our relationship with our intended parents.
The majority of our intended parents who had or are having a Surrogacy/Egg Donation Program are successful in 1-3 embryos transfer attempt. However, In order to maintain the expectation and give the clear picture to IPs,  we advise what can go wrong.
IVF has a limited success rate and that there are no guarantees in medicine. You may need to be financially and emotionally ready for further fresh IVF Cycles, if required.  The Guaranteed baby program, exactly offer this.
Attending to the needs of the Intended Parents, we can advise a surrogacy with egg donation program with multiple IVF attempts and embryos transfer in surrogate mothers. We have created an impressive Guaranteed Program that ensures the intending parents with a certain degree of assurance which the common infertility treatment programs performed not accommodate.
There are many IPs who prefer to "Baby Guarantee" programs.  Such program can give value and peace of mind to nervous IPs, who are more worried about the outcome of surrogacy services as they know IVF does not give 100% guarantee in the first attempt.
Such program does not save too much money but can give a sense of assurance to IPs that their fertility clinic will keep trying multiple times, till they are successfully given a baby.  To give offer a guaranteed baby program- with multiple attempts IVF Clinics will put certain condition as well.
General Eligibility Criteria for guaranteed program 
Only for those parents who are looking for IVF with Egg Donor and Surrogacy
Male partner should have a reasonably good semen report.
The plan is restricted to the certain time limit like 1-2 years.
It consists a pre-decided number of IVF cycles and embryos transfer in the surrogate mother.
A fertile and proven egg donor is chosen by IVF Clinic or small group of profiles of the egg donor is given to choose from.
Please contact our client manager to know more about your specific case.