Gay Men Surrogacy | Gay Surrogacy agency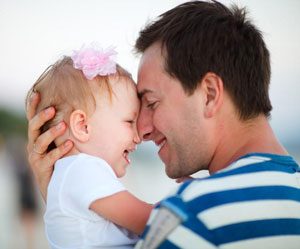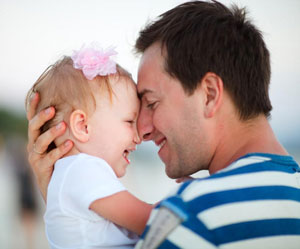 We are committed to offering safe, secure and affordable surrogacy options for gay couples.
It goes without saying that desire of parenthood is natural and same for all human being, irrespective of their gender or sexual inclination.
In current times, LGBT parenting is quite common and many options are available to them to fulfill their dream of parenthood. LGBT parenting refers to lesbian, gay, bisexual, and transgender people parenting one or more children.
The good news is scientific research has been generally consistent in showing that gay and lesbian parents are as fit and capable as heterosexual parents and their children are as psychologically healthy and well-adjusted as children reared by heterosexual parents.
One of the most recent and widely practiced means of parenthood for a single father or gay couple is surrogacy or surrogacy with egg donation.
We are happy to be part of many same-sex family building.  We support and guide all Intended Parents, irrespective of their marital status or sexual inclination. We have been consistently and successfully offering low-cost Gay surrogacy/single parent surrogacy in multiple locations.
Gay men wanting to become parents!
For gay men surrogacy, it is required to choose an egg donor (which will be half genetically linked with surrogacy child) and to have a gestational surrogate to bring the baby to full term and deliver. Every year more and more single dads, from all over the world, are successful in having babies by this mean and enjoying parenthood!
However, we would like to mention here, that road of surrogacy is not so easy one, especially for single parents. A lot of research and planning is required before entering to this huge emotional and financial enterprise.
For single male parents, the journey of parenthood can be more challenging.  Besides spending a huge fortune to become a parent, a good family support is needed. Not all courtiers, which legalize surrogacy, accept single parents.  Thus, as compare to heterosexual couples, Single Parents options are limited in term of available countries which support single parent surrogacy.
Gay Surrogacy Cost
The overall cost of surrogacy is higher for gay men, this is because of 3 following reasons.
They need an egg donation along with surrogacy to achieve parenthood. The cost of egg donation again depends on the type of egg donor needed.  The cost of traveling egg donor is on the higher  Thus, it is wise to choose surrogacy country depending on the type of egg donor you wish to have.  In case you are Asian origin and want to have an oriental egg donor, it is good to do full program in Asian.  If you wish to use a Caucasian egg donor, choosing European country is wiser.
Less option for surrogacy destination- most of the Asian countries has banned surrogacy. The more affordable eastern European countries do not accept single male/gay men.  It became inevitable for gay men to explore a costly destination like the USA.
Increased IVF and fertilization cost- In case both parents want to biologically link with babies.  In this case, eggs retrieved from egg donor are equally divided in half, and then fertilized for both partners. Thus, the cost of fertilization is double as embryos are created via IVF-ICSI for both parents.
Gay surrogacy options, globally.
Gay surrogacy in the USA
The United Sates is emerging a new global destination for same-sex couples, after the ban on surrogacy in most of the third world countries. The surrogacy friendly States do provide legal protection to commissioning parents and they are considered as the legal parent of a child born via the surrogacy arrangement.  Among all States, surrogacy in California remains most lucrative to gay men seeking parenthood via the gestational surrogate mother.
The cost of surrogacy in the US is still higher but cross-border hybrid program (US-Mexico) making it affordable.  In this program, IVF and Embryos Transfer is done in Mexico clinic at much lower cost. A US surrogate mother comes for embryos transfer in Mexican Clinic and completes the antenatal care and baby delivery in the US under the care of US Physician.
Gay Surrogacy in Laos
Surrogacy in Laos is a relatively new surrogacy destination for single and same-sex couples in southeast Asia.  After banning in surrogacy in Thailand, most of Thailand surrogacy agencies have started giving the option of Laos. Currently, there is no surrogacy law in Laos.   Lack of laws just makes it available for desperate couples, who are looking for low-cost surrogacy in Asia.
After the ban on surrogacy in Thailand and surrogacy in Cambodia, most of the fertility agents have shifted their base to Laos. Currently, surrogacy in Laos is only affordable surrogacy option in Asia and it is getting momentum with most of the fertility service providers are shifting their base to Laos.
Gay Surrogacy in Cambodia
There is no surrogacy law in Cambodia that is why after the ban on surrogacy in Thailand and then Nepal, most of surrogacy agencies/operators moved to Cambodia due to physical proximity and next best available option.  There are few IVF Clinics with Thai and internationally trained/experienced staffs but the concept of surrogacy is very much new in locals.
Lack of any laws does not mean surrogacy is allowed- but absent of laws just make it exportable and that what most of prospective Intended Parents are doing.  It is advised to consult your local reproductive lawyer to see the feasibility of surrogacy in their country.
Birth certificate-  The surrogate baby gets Cambodian birth certificate and the name of the biological father and surrogate mother is mentioned in it.  Before taking the surrogate baby home, Intended Parents need the consent of the surrogate mother.
Note- As of the beginning of 2017, Cambodia has restricted any sort of surrogacy arrangement and cracked down most of surrogacy clinics and agencies, thus making it not a surrogacy option for anyone.
Gay surrogacy in India
Since many years, India has been a hub for international surrogacy. Low cost, good medical facility, and abundance of available surrogate mothers made it possible. But, in recent years India has been more conservative.  India banned surrogacy for single and gay men in 2012 and later by end of 2015, it banned for foreigner couples seeking surrogacy.  Thus, currently, only Indian citizen (not even OCI/PIO) can do surrogacy as per latest ICMR guidelines.
Gay Surrogacy in Thailand
After banning in surrogacy in India for single parents in 2012, Thailand emerged as one of most promising new surrogacy destination.
Over time, it got a moment and most surrogacy agencies have moved their base in Bangkok.  Unfortunately, soon after in 2014, surrogacy in Thailand was banned after reports of few scandalous case in media. As of now, there is complete surrogacy ban for all foreign nationals.  Only altruistic surrogacy is allowed for couples and restricted to close blood relation in Intended Parents and surrogate mother.
Gay surrogacy in Nepal
After the ban on surrogacy in India, Nepal was explored as an easy alternative for surrogacy seeker.  Most of the IVF clinics which were unable to give surrogacy services in India, moved their base to Nepal.  As expected, due to no availability of laws and poor medical condition, surrogacy was banned for all foreigner too soon.
 Gay surrogacy in Ukraine
Ukraine is a popular destination for couples from all over the world because of its acceptance of surrogacy, egg donation, and embryo donation and other basic infertility treatments availability.
Surrogacy and all infertility treatments available in the Ukraine are regulated by the Family and Civil Codes and by the Law on Health Fundamentals of Ukraine. These rules are equally applied to Ukrainians and foreign nationals visiting the country as a medical tourism.
However, surrogacy in Ukraine is only available to married hetero couples with a medical letter mentioning the reason for a surrogate mother.  Thus, Surrogacy in Ukraine is not an option for single or gay men.
Gay surrogacy in Georgia
The republic of Georgia has been a favorable destination for Egg Donor and surrogacy services since 1997 when commercial surrogacy was legalized.
But like Ukraine, surrogacy in Georgia is only allowed for married hetero couples, thus, excluding single men and gay men.
Gay Surrogacy in Mexico
Until the end of 2015, Mexico was an option for foreign surrogacy seeker, in the State of Tabasco.  With the beginning of 2016, foreigner including same-sex men was banned from surrogacy in Mexico.
There were many instances where media highlighted the sporadic cases of fraud and corruption.  Beside this, negligence of surrogate mother medical care and abandon them at between were also reported.  Thus, now only local Mexican with proven infertility issues can opt for surrogacy.
There are many IVF Clinics which offer a hybrid program with US surrogate mother.  Under this cross- border hybrid program, IVF, and embryos transfer are done in local Mexican clinic and prenatal care and delivery of the baby are done in the US (with a US based surrogate mother and doctors).  It certainly keeps the cost low as compare to all US surrogacy program.
This hybrid program is one of the most lucrative surrogacy options for a same-sex couple as of now.
Please feel free to contact us if you are prospective single parents, we will be glad to be a part of your parenthood journey.