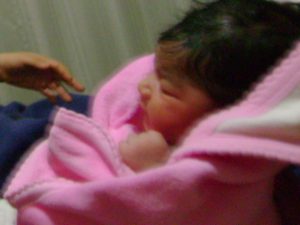 Birth of baby girl for our UK IP.
We are so delighted to announce the birth of baby girl for our UK IP. Although baby born at prematurely at 32 weeks, she is doing really well and turning out to be the cutest baby. It goes without saying that parents so absolutely delighted to hold her and having her in their life.
This couple had failed few failed IVF, so being successful with Egg Donor Surrogacy first attempt, means a lot to them. They are overwhelmed to have a baby and thankful to everyone who assisted them in fulfilling their long-standing dream. We wish them great parenthood experience ahead!!