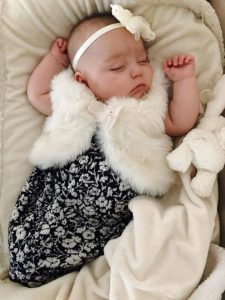 We are so happy and announce the birth of little baby girl Stella to our Sweden couples. They have been lucky to have a baby on the first attempt with donor eggs.
"Almost a year ago, you helped us to start our parenthood journey. Today we brought Home a healthy little daughter we named Stella. Thank you so much for everything and all help you gave us, and for making everything possible, to begin with."
It's always good to be part of parenthood journey for couples who are genuine in their pursuit of having a baby. Wish you so much luck and happiness in coming years!