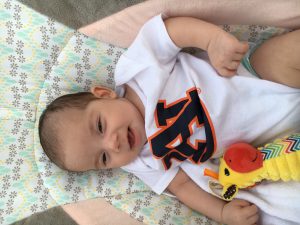 We are so happy to share the arrival of the baby girl for one of our USA IPs.
It was an eventless and smooth pregnancy with arrival of cute little Nola. It goes without the saying that parents are on cloud nine and delighted to hold cute girl (and that were they hoping for!). They have been struggling with fertility issues with almost 8 failed IVF and 3 failed surrogate transfers.
Big thanks to their always smiling surrogate mother who says she is delighted to be a part of fulfilling the dream of parenthood for this couple. Tons of thanks to ALL team member for their support.