IVF Conceptions –
Our mission is to help you to build families!
We are one of the leading Fertility Medical Tourism Consultancy providing healthcare services in fertility sphere, worldwide since 2010.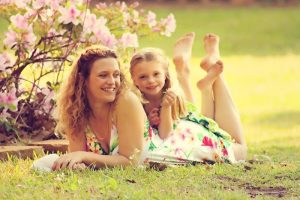 Since inception, we are playing an instrumental role in making families possible through IVF, Egg Donation, and Surrogacy services.
We are a network of IVF Clinics, Surrogacy agencies, and Egg Donor agencies in more than 8 countries and growing each day.  Our head office is in New Delhi, India.  Our approach is extensive and that is why we are the most preferred choice for cross-border fertility treatment seekers.  We are partnered with most experienced and internationally renowned clinics, and surrogacy, and egg donation agencies.
Why are we different?
Every health care provider is doing their best to make positive changes in the life of Intended Parents. But what makes us apart is our desire to go that extra mile to make your parenthood journey a rewarding experience.
We are knowledge powerhouse who will be discussing all your possible options and guide you through all the way.  We believe in educating our IPs, so we all can feel confident before embarking parenthood.
Financially, we believe in absolute transparency with all possible cost discussed in advance.  As most infertility treatments including egg donation and surrogacy are costly, we make effort to cater the need of all Intended Parents by designing affordable surrogacy options for them.
Cost should not be a factor stopping to stop anybody from the joy of parenthood.  That is why, if someone cannot afford costly US surrogacy arrangement, we can offer other affordable yet trusted international surrogacy arrangements.
Why you need us? 
In 2010, a research by World Health Organization (WHO) estimated that 48.5 million couples worldwide are unable to conceive a child.  The rate of infertility is continuously increasing due to changing lifestyle and professional commitments coming before family building.
Assisted Reproduction Technologies including egg donation and surrogacy are becoming a vital part of the family building for many couples.
Beside this, singles and gays, have no other option other than choosing IVF with egg donation and surrogacy to have a child. The Internet is filled with many options, many of them dodgy in operations.  Many options can be confusing and need thorough investigation in term of experience, cross referrals, the breakdown of the price list, hidden cost, and level of assistance provided.
When it comes to undergoing a treatment, which involves lots of emotional and financial enterprise, it is good to consult a reliable and trustworthy people.
Our Mission
Our mission is to help and support family building for fertility seekers globally.
We strive to provide high quality yet affordable fertility services to all human being irrespective of their race, religion, marital status, economic, social background and geographical locations.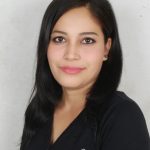 Neelam Chhagani is director and founder of IVF Conceptions, an India-based Fertility Medical Tourism consultancy specializing in donor and surrogacy services. Neelam has over eight years of experience working in medical sphere and more than five years of experience in organization of fertility treatment services in India. She has acquired indispensable experience and valuable knowledge in field of reproductive technologies which she is readily available to share with Intended Parents. Over the years, she gained expertise and experience in handling surrogacy and egg donations program in India, Nepal, Mexico, Georgia and Thailand. Read More..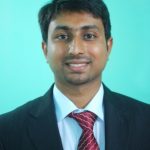 Anish Thomas
UK/Europe Coordinator
Anish is specifically taking care of UK/European Intended Parents coordination for fertility treatments. He has more than 15 years of professional experience and specializes in field of Marketing and customer services. He has gained his experience working in India, Qatar and now based in UK. Owing to his customer first approach, he has been chosen by the customers to receive the UK excellence award for outstanding customer services in past. He has been a major in MBA and also done MA Sociology.
Anish is also working for Red balloon, a charity for helping the children undergone bullying in UK.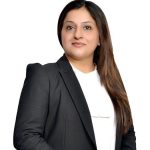 Radhika Thapar Bahl
Legal advisor
Radhika Thapar Bahl has huge experience related to registering babies for foreign parents in India. More than two hundred parents have already entrusted their legal cases to her and successfully took their babies home. Radhika will give you comprehensive advice before you enter any surrogacy commitments, in order to help you understand ever the minor details of the process of registration and legalization of your baby. Her approach to each case is very personalized; she always seeks to provide the client with comprehensive and detailed reports, and guarantees successful outcome. Read More..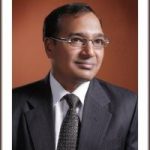 CA Gopal Kedia
Finances adviser
G. K. Kedia & Co, Chartered Accountants in Delhi is one of leading CA firm in India. They have been ranked in 29th in India's & 8th in Delhi's Prominent & Upcoming Chartered Accountants Firm by a leading Monthly Magzine of India. They are an ISI 9001:2008 accreditated Firm, which provide world class services in Accounting, Auditing, Income-tax, Company Formation services, FEMA, International Taxation, Transfer Price, FDI, etc. He is also Council Member of NIRC of ICAI & has been Treasurer and Vice Chairman. He and his team take care of all finances, taxing and accounting work up of IVF Conceptions
Testimonials
 US on Saturday early morning. Angela is so cute and we are thinking of having her brother after a year. We will let you know when we are leaving Russia.
Here's what just some of our IPs have said
On April 18th, my wife Laura and I were fortunate enough to have a daughter born via surrogacy in India. From what we are told, she will be one of the last if the ban on commercial surrogacy for foreigners put in place last year is not reversed. Read More

C & L ( USA)
Hoping to have wonder babies, we initiated the process with Neelam at IVF Conceptions. Her warm concerns and dedicated helps drive this process moving through frustrated change of surrogacy policy in India. Read More

PH (USA)
Baby exit process for UK couples is always time consuming process and it takes a lot of documentations and diligent participation from all parties to have a successful exit process.Read More

J.A (UK)
We are so glad to inform about arrival of twins for our single Intended Parent.. Â This was his first attempt with Asian egg donor and he was successful in first round of embryos transfer with twins.Read More

JL (Singapore)
We are so happy and announce birth of little baby girl S to our Sweden couples. They have been lucky to have baby on first attempt with donor eggs. Almost a year ago, you helped us to start our parenthood journey. Read More

HS (Sweden)
Thank you so much for yours help. You have put us in safe hands. Baby A and us are going back to US on Saturday early morning. Baby A is so cute and we are thinking of having her brother after a year. We will let you know when we are leaving Russia.

P.H (USA)
We were VERY happy with the services we received from IVF conceptions and have already recommended to others. Being international patients, we had many questions and concerns before coming to India. We had 24/7 service via email and text and they accommodated our every need even post service. Thank you for making our wishes come true!Read More

SS (Canada)
First, let me say that we would gladly recommend Neelam as an agent for surrogacy.  We are a UK based couple and have been trying to conceive for some six years. Read More

ZK (UK)
I hope you are well. Thank you so much for the regular updates – naturally we are delighted with how things are progressing. I still think about our time in India and it was lovely spending time with you and getting to know you better too.

EZ (India)